Propane Tank Installations
Are you interested in a new propane tank installation for your Austin County or Waller County home or business? You've come to the right place, and Bellville Butane's propane installation experts are here to help! Regardless of the size tank you need, our installations are dependable, and our work always meets all local, state, and federal guidelines to efficiently power your property for decades. Ready to get started? Contact us to schedule your new tank installation.
---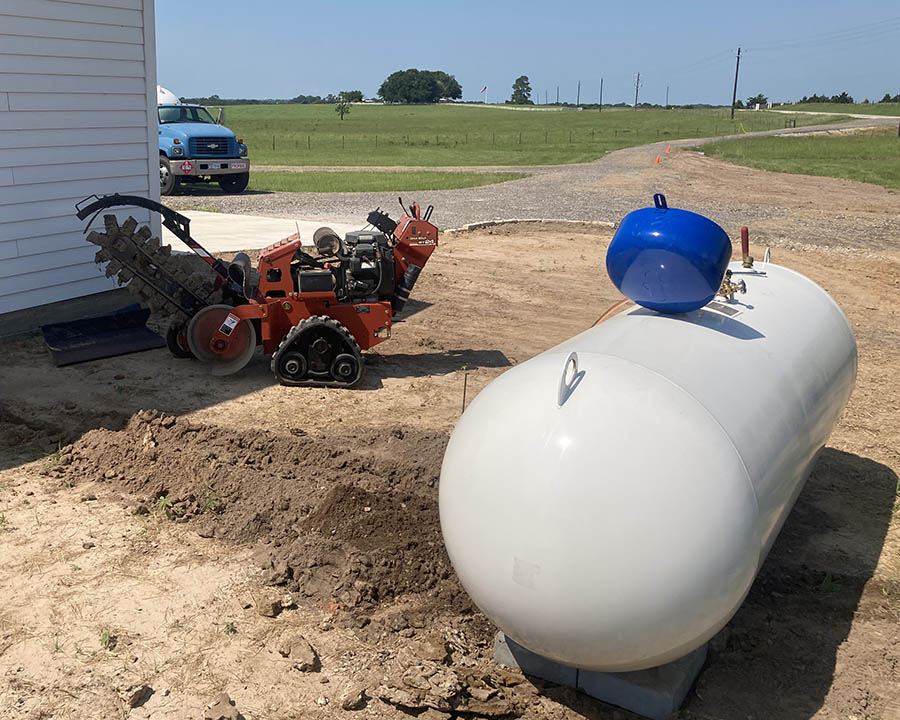 Installing Tanks for New Customers
Your new tank installation has to be performed by a licensed company, like Bellville Butane Company. You can trust that we'll set you up for success with an expert tank installation and connections. Here are some important considerations you should take into account when selecting a propane gas company to install your propane gas storage container:
Accurate Tank Sizing
Local Ordinances Followed
Correct Distance Rules Applied
Licensed Company and Technicians
Permitting and Construction Regulations Obeyed
JOIN THE BELLVILLE BUTANE FAMILY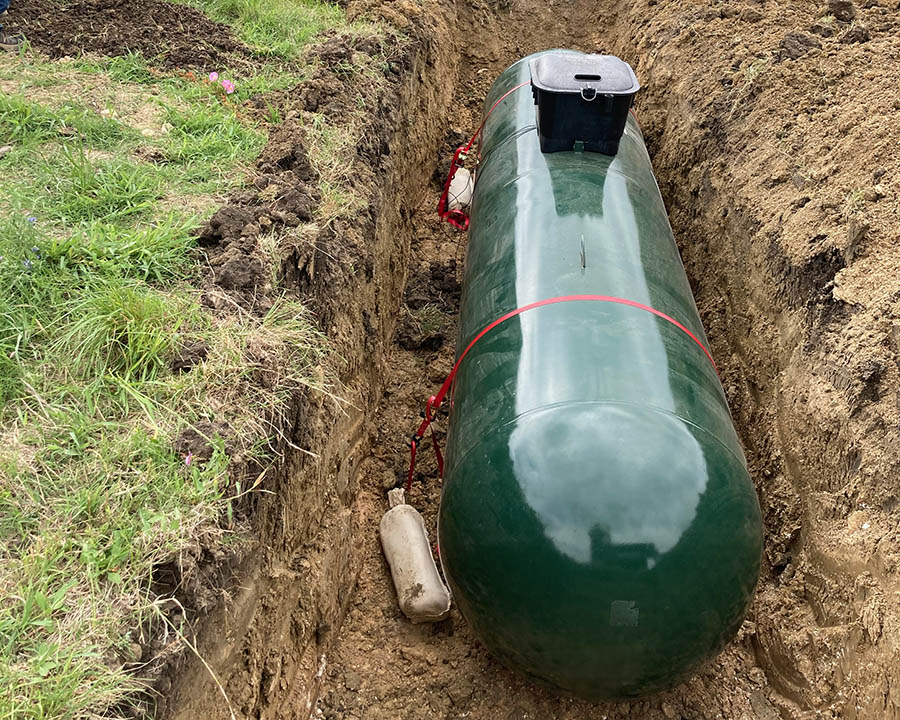 We'll Install Your Tank, Aboveground or Below
Whether you have your tank installed aboveground or below, you can trust Bellville to get the job done right. Usually, propane tanks will be installed using a crane and will be set on a concrete pad if it is installed aboveground. Underground propane tanks will be installed by lowering the tank into a pre-dug chamber before gas hookups and plumbing occur. Whatever your preference or requirements, Bellville Butane can provide expert advice and engineering coupled with the professionalism and courtesy that you deserve.
GET A QUOTE
Please Note: Bellville Butane performs regular Cathodic Protection inspections on all underground containers to ensure that the tank remains in compliance with federal propane safety regulations as it ages.
Your Trusted Local Propane Technicians
At Bellville Butane Company, our technicians and staff maintain all the required licensing for any size propane installation job. We also have plenty of experience in sizing your propane storage tank needs, which is important because the cost of installation can be managed based upon the right engineering calculations and the anticipated usage. Our team understands the importance of compliance and safety, so we will ensure that all the state and local requirements for installation and construction are within code guidelines. Our priority is to give you the comfort and peace of mind that your installation is professionally done.
BECOME A CUSTOMER