Commercial Propane Delivery in Austin County & Waller County
Commercial businesses throughout Austin County & Waller County choose propane for its reliability, versatility, affordability, and eco-friendliness. Are you interested in using propane to heat and power your business's appliances? You can become a commercial propane delivery and service customer of Bellville Butane Company by clicking the button below. We know once you experience propane's power and affordability, you'll be happy you made the choice.
BECOME A COMMERCIAL CUSTOMER
---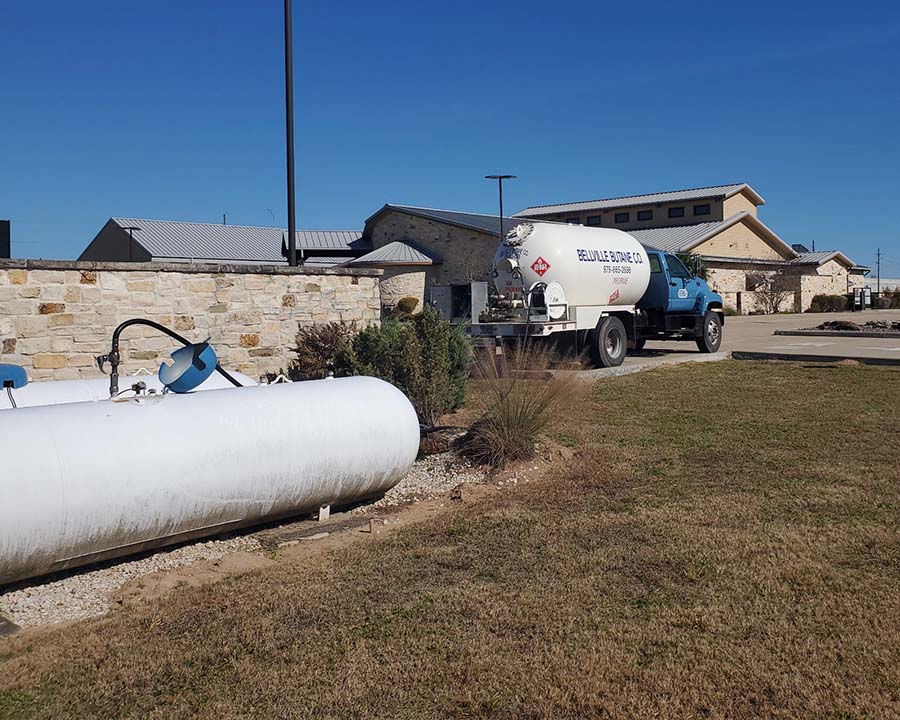 Advantages of Commercial Propane Delivery
Bellville Butane's propane professionals are experienced and trained to the highest NFPA standards. You can trust us for all your commercial propane needs. Our services meet all equipment guidelines, local and state requirements, and safety measures. Here are more benefits of fueling your commercial operation with propane from Bellville Butane:
Savings on overhead fueling costs
Eco-friendly choice for your community
Emergency service available from Bellville Butane
Convenient automatic delivery options
Powerful and affordable fuel choice
Unmatched power and versatility
And much more!
REQUEST COMMERCIAL PROPANE DELIVERY
Delivery from Your Texas Propane Experts
Commercial businesses across Austin County & Waller County trust Bellville Butane to keep their businesses fueled and ready to go. Our commercial account services provide reliable, affordable, and safe propane delivery and propane storage container installation. When it comes to your business, reliable propane delivery is crucial. Our computerized routing and management system is second to none, ensuring reliable deliveries in a timely manner. Try Bellville Butane for your dependable propane delivery!