Bellville Butane Company is a propane delivery provider supplying Austin County and Waller County with reliable propane gas and tank service at a great price. Our team strives to exceed your expectations every time, always putting in the time and effort to make sure the job's done well the first time. We serve residential and commercial customers, provide cylinder tank refills, install aboveground and underground propane tanks, offer customizable delivery and payment schedules, and are always here for you. We hope you will consider joining the Bellville Butane family.
BECOME A CUSTOMER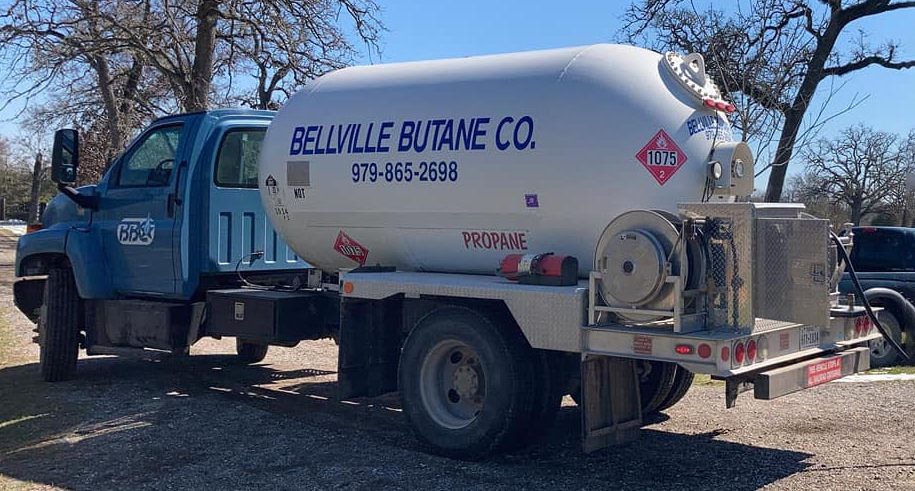 Our Family-Owned History
Bellville Butane Company (BBC) is a family-owned business that has served Austin County, Waller County, and surrounding areas since 1955. The company was established by Earl Meyers, Jr. in April of 1955. Danny, Earl's son, began working in the business in 1976 and took ownership of the operation in 1991. He has continued the family tradition that his dad started by serving his community with personal service at a competitive price.
Our Commitment to the Community
Bellville Butane Company is a strong supporter of local organizations and is proud to give back to the community. We know that God has richly blessed us, and we want to extend that blessing by providing reliable propane services to our valued customers.
---
Our Team of Propane Experts
As we get the privilege of providing your comfort and safety, we hire the best of the best to exceed your expectations and make things happen. Browse the employee profiles below to learn the faces behind the name here at Bellville Butane Company. If you'd like to get in touch with our staff, you can always give us a call or head over to our contact page to learn how to reach us.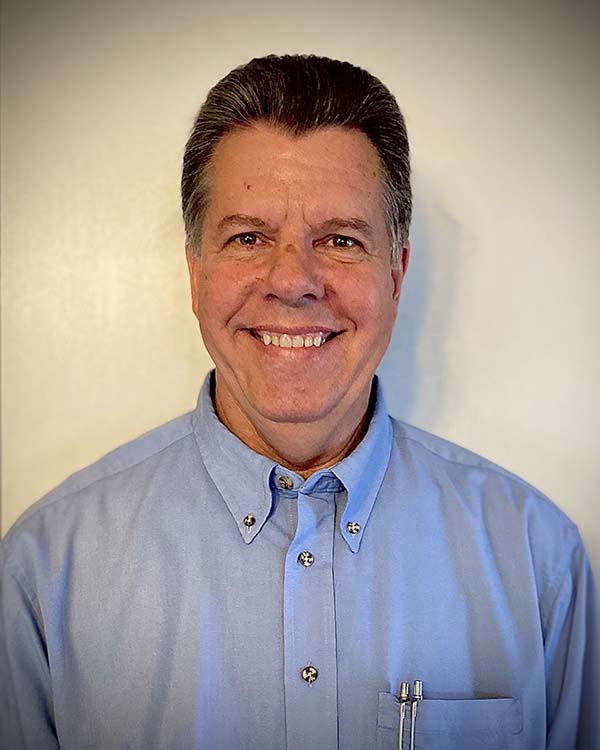 Danny Meyers
Danny Meyers, aka The Boss, has been with BBC his entire life.  He has officially worked there for 47 years.  He bought the business from his dad, Earl Meyers, in 1991.  Danny loves the interaction of working with customers and helping to solve problems as they arise.  In his spare time, he can be found shooting, fishing or on his tractor.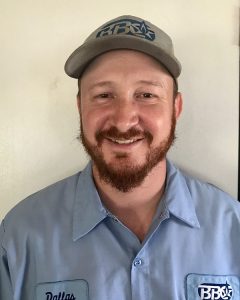 Dallas Dodd
Dallas Dodd has been working for BBC for 3 years. He is working on becoming the 3rd generation owner of BBC, so learning all aspects of the business keeps him busy. Dallas says the best part of the job is that there is always more to learn and improve upon. When not working, Dallas loves time at home with his family and doing things to keep his two young sons and daughter entertained.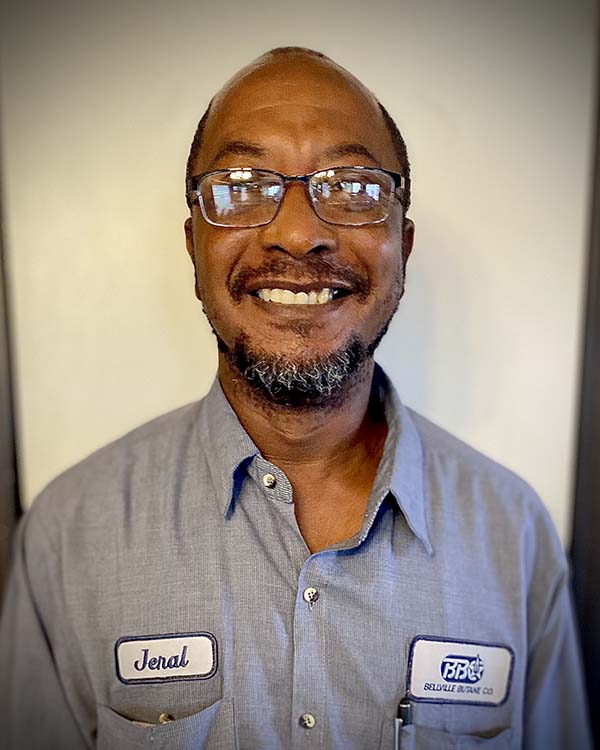 Jeral Jackson
Jeral Jackson, a lifelong resident, has been a propane delivery driver and service technician with BBC for 19 years. Being able to laugh and have a good time with folks at work are what Jeral says keeps him going. On his time off, don't look for him anywhere except in his shop doing paint and body work on vehicles or down on the coast catching some fish.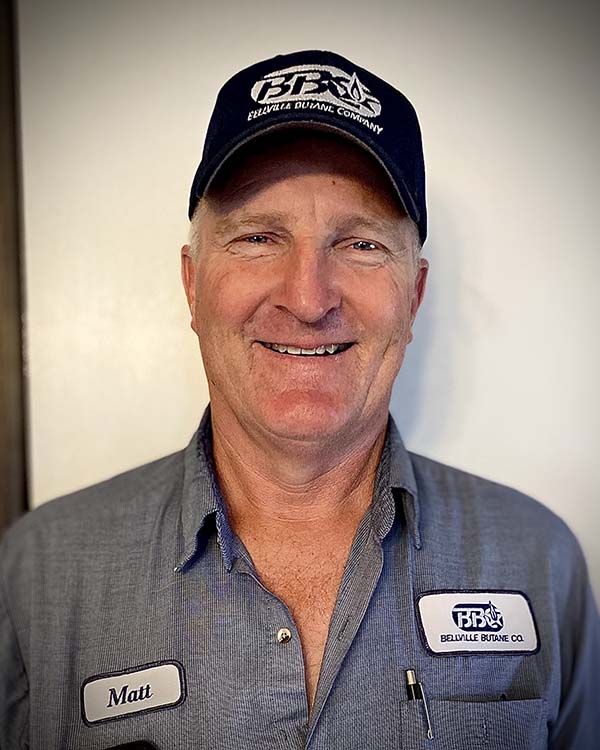 Matthew Menke
Matthew (Matt) Menke has been a propane delivery driver for BBC for a total of 7 years. After years of driving all over the U.S., Matt returned to BBC because he loves being home every night and spending time with his family. Matt has a story for every occasion. On his time off, he enjoys taking it easy and going for a cruise on his motorcycle.
Deanna Share
Deanna Share, who has been in Bellville since 1973, joined the BBC team in March 2023 and is our administrative assistant and bookkeeper. When you call our office, you will most likely hear her voice on the phone. She enjoys working at BBC because it is close to home (the Raccoon Bend area) and is a friendly working environment. Her time away from work includes her love for many crafts and, of course, shopping.
Bryce Poteet
Bryce Poteet started working at Bellville Butane in April 2023. He is a propane delivery driver and is cross-trained to do service installations as well. Bryce came to BBC with over 25 years of driving experience and with much knowledge in the handling of hazmat cargos. He is quickly learning the nuances of handling propane. He enjoys the time working at BBC because he likes the people here. Outside of work, Bryce enjoys camping and weight lifting.
Fun Fact: 5 out of 6 BBC employees are Bellville High School graduates.