Residential Propane Delivery
Choosing propane heat and power your home is an excellent choice. Propane has long been used as a residential fuel for its cleanliness, efficiency, and safety. At Bellville Butane, we're proud to deliver propane to our residential customers of our community. If you're looking for propane at an affordable price and exceptional service from those who deliver it, we're here to help. As a family-owned and operated company in Austin and Waller Counties, our customers are our friends and neighbors, which is why we always strive to exceed your expectations when it comes to delivering your fuel and performing the services you need. As our customer, you can expect us to deliver your propane as well as total satisfaction. When you're ready to become a customer of Bellville Butane, simply get in touch with us today to join our family.
---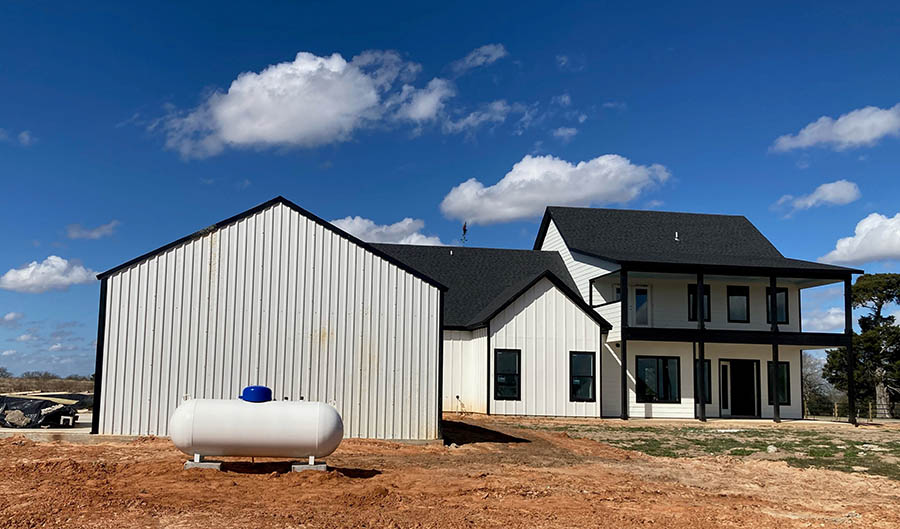 Advantages of Choosing Propane for Your Home
Propane's versatility, affordability, and eco-friendliness make it a top choice for homeowners across the Austin County and Waller County region. In addition, propane has been deemed a clean-burning, non-toxic fuel by the Environmental Protection Agency. Choosing to heat and power your home with propane comes with a number of priceless benefits, which is why many homeowners are choosing propane as their single energy source.
Ability to Have Gas Appliances
One Source for Multi-Uses
Even Warm Heat and Fast Recovery
Energy Efficient
Eco-friendly
Easy Care and Operation
REQUEST A DELIVERY
Automatic Delivery
Our customers love our automatic delivery program because they can stress less about getting the fuel they need and devote their attention to what really matters. Bellville Butane can automatically deliver whenever you need fuel, so you always have fuel in your tank. Finally cross ordering and scheduling deliveries off your to-do list for good because we'll deliver your fuel when you need it.
MORE ABOUT AUTOMATIC DELIVERY
Will-Call Delivery
Want to continue ordering and scheduling your deliveries yourself? No problem! You can stay on will-call delivery and let us know when you need a refill. As a will-call customer, it's important to regularly monitor your propane tank gauge and always place your delivery request when your gauge is at or below 30%.
ORDER PROPANE
---
In an Emergency
No matter what, we are always here to help! If you are having a propane emergency, please call us directly at (979) 865-2698 during business hours for immediate assistance. If you are having an emergency, do not use our online form to request help.
CALL US
Can't reach us? Please call 911.